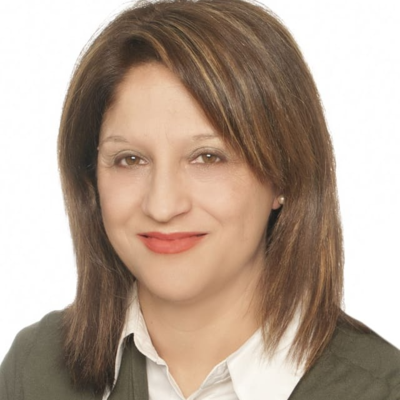 About me:
An experienced multi-dimensional profesional, starting from quality assurance systems, business processes auditing and project management in several sectors. A certified Internal Auditor (CIA), and Project Manager Professional (PMP), with valued deep knowledge and experience in understanding business processes in a corporate organization, evaluating risks and finally implementing best practices through a re-engineering and business transformation. 
My ultimate goal is to deliver excellence in my work regardless the field and nature of it, through effective communication, hard working and always a positive mindset.
Experience
Project Manager on corporate projects mainly on the areas of the food retail market: Buying, Retail Operations, Finance and Logistics. My main responsibilities as member of the PMO office were focused on: 
Incorporating the company's project management policies and procedures to the projects under work and ensuring that those were followed throughout the project's lifecycle. 
Creating project management documentation 
Organizing team and stakeholder meetings.
Monitoring budget status
Monitoring QA processes and controls
Facilitating the execution of the activities by creating templates and related methodologies.
Managing and monitoring the execution of the activities by each accountable team within the project. 
Providing status updates to sponsors, Steering Committees and top management 
Internal Auditor on Business Corporate procedures
Responsible for planning and executing corporate QA audits and presenting audit results to the company and the group following the international standards set for this scope.
Special focus on:
Creating detailed audit plans for the corporate audits of the company under the yearly Audit Plan.
Executing QA audits in the HQ and stores 
Reviewing and evaluating effectiveness of business controls
Proposing improved business controls to assure process efficiency and completeness 
Conducting special audits (fraud audits, risks audits, SOX audits, etc)
Education
PMP (Project Management Professional)
CIA (Certified Internal Auditor) - IIA
University of Reading / England   -   MSc in "Food Technology - Quality Assurance"
National and Kapodistrian University of Athens / Greece - Degree in Chemistry 
Other users who are called OLGA KLEIO
Professionals from different sectors near Athens, Νομαρχία Αθήνας
Jobs near Athens, Νομαρχία Αθήνας
Found in: beBee S2 GR - 3 days ago

---

Connections Academy

Αθήνα

Full time

Position Summary and Responsibilities: · This position is working with Alabama Connections Academy. From our office in Athens or from your home office within the state, certified Teachers will virtually manage instructional programs. Through use of the telephone, Internet and var ...

Found in: beBee S2 GR - 4 days ago

---

Archirodon

Κορωπί

Full time

[Link available when viewing the job], having earned its reputation as a reliable and respected international contractor for more than a half century in the Engineering, Procurement and Construction (EPC) market, continues to create value to its stakeholders by executing complex ...

Found in: beBee S2 GR - 6 days ago

---

AB Vassilopoulos

Αθήνα

Full time

ΠΕΡΙΓΡΑΦΗ ΘΕΣΗΣ ΕΡΓΑΣΙΑΣ · Our HR team''s goal is to create the best employee experience for our people, to increase employee performance and hit our business goals. As a Learning Specialist you will join a diverse team of seven learning enthusiasts and play a vital role by shapi ...